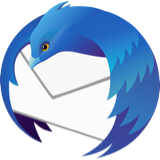 thunderbird response is intermittent
my internet is quick but my e-mail via thunderbird is erratic at times.
my internet is quick but my e-mail via thunderbird is erratic at times.
All Replies (1)
The performance will depend upon the type of mail account eg: Pop or Imap.
However, one of the main reasons for any performace related issue is usually due to the Anti-Virus product you are using. The AV could be scanning all files that opened, so every time you select a folder or to read an email a file gets opened. If using imap and you move or delete a file then a file gets opened and there is synchronisation between server and imap folder. Maybe you are composing an email and it gets an auto save to drafts, then a file gets opened to write to the file and then folder gets synchronised to server. Maybe you are or scanning all incoming and/or outgoing mail.
It is commonly advised to make Thunderbird profile folders exempt from scanning and switch off the auto scanning of emails you download. This is not as alarming as it sounds. Thunderbird by default does not allow remote content and it is advised you do not choose to allow it unless you are 100% sure of the sender and the type of content it contains. Do not open any links without checking what the real link is pointing to and do not open any attachment unless you know what it is and that it comes from a legit source. Do not allow curiousity to get the better of you because spammers etc are banking on you being courious to open stuff that should just be deleted and never opened.
Remember to compact folders on frequent basis. The three folders that need compacting more frequently are 'Inbox', 'Drafts' and 'Junk/Spam' as these folders get the most 'moves' or 'deletions' of emails.
Good info links that offer excellent explanations and other potential things that can effect performance:
Okulungisiwe ngu Toad-Hall