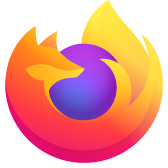 Bing search reverting back to the moderate filter on EVERY single search regardless of settings
The so called laxByDefault setting change in about:config doesn't help
The so called laxByDefault setting change in about:config doesn't help
All Replies (8)
Cookies clearing — logging unlogging and all that tweaking crap from users end didn't help.
Essentially bing is fundamentally useless on firefox.
This is a rather drastic situation and I am flabbergasted it has come to this.
Search permission in my own Windows 11 settings has never ever been anything other than "off" so that's not the source is this issue either
Okulungisiwe ngu jerriy
I have never ever experience this kind of problem before — and I have used Bing and even its predecessor going back to the 1990s
Is the problem when you submit your search through Firefox's address bar, or even when you submit the search in Bing's own results page from your last Bing search?
Both.
Irrespective of how I do it the problem persists.
Bing SafeSearch CANNOT be switched off.
Historic. Never seen anything like this — it's like as if I am hacked but only if I'm using Bing.
Do you normally sign in to a Bing account, or are you searching anonymously? It should retain your setting (strict/moderate/off) either way, but I wonder whether you notice any difference.
Isisombululo Esikhethiwe
I solved it. It was a security / privacy setting issue (Firefox settings > enhanced tracking protection) that was a bit too strict.