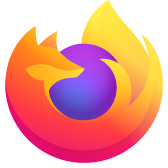 Automatic downloading of files
I know Firefox recently changed some settings regarding automatic downloading of files, but I need to know how to stop Firefox from automatically downloading .pdf files that I view. Sometimes I just want to view a pdf without downloading the file. Firefox keeps automatically downloading the file, then after viewing it, I have to manually delete. I don't to do this! I just want to view the file and if I want to keep it, I'll save a copy. This is extremely annoying! Can I change the settings so that the file won't automatically save to my computer? Thanks
I know Firefox recently changed some settings regarding automatic downloading of files, but I need to know how to stop Firefox from automatically downloading .pdf files that I view. Sometimes I just want to view a pdf without downloading the file. Firefox keeps automatically downloading the file, then after viewing it, I have to manually delete. I don't to do this! I just want to view the file and if I want to keep it, I'll save a copy. This is extremely annoying! Can I change the settings so that the file won't automatically save to my computer? Thanks
All Replies (9)
How would you like to view anything without downloading it?
Firefox used to download PDF files into a temporary folder for display. Then, after reading, I could save the file. If I did not save the file the temporary copy would be automatically and quietly deleted. I find this new behavior to be extremely irritating and damaging to what used to be an efficient workflow.
As a long-time user of Firefox, I have seen useful and not-so-useful policies come and go in your platform but one recent change has prompted me to write to you for the first time. Your change to the action of on-line PDF documents, namely the automatic download of the file into the Windows 10 Downloads folder has caused more problems than you can possibly have imagined. Since the push by corporations and banks to have transactions, bills, statements and all documentation to be accessed on-line instead of mailed paper documents, it is important to be able to select the location and adjust the filename to conform to the users' established protocol. Automatically downloading a file into a location other than one where it needs to be placed, requires many more steps to achieve this process (opening "Downloads", locating the proper file, moving the file to the proper folder, changing the filename, etc.). It was much more efficient to click the download icon which opens a selectable destination folder. Whoever thought it was a good idea to automatically download a file, especially those that are only intended to be read on-line and not saved, needs to be reevaluated as to their intelligence and capability to perform their functions. This process occurs even with settings selecting "Always ask you where to save files" and Applications – Content type – Action: PDF: "Always ask". Please give this choice back to the user as it is a bad decision. Thank you. Windows 10 Pro 10.0 Firefox 99.0.1 (64-bit)
Fully agree with you, #ptaglini. It's an annoying, unnecessary and not-well-thought-out "improvement".
FireFox: you have a great product here, but . . . . please stop trying to make it better with redundant and annoying improvements! If anything, please focus attention on the problematic way to save and edit internet bookmarks, which is a royal pain in the ass at present. ;-)
I have this problem too! It is HUGELY annoying. I am here right now because I was looking for, and not finding, a way to disable this feature.
I am an educator and use a course-management system where I post many, many documents. Sometimes I just need to look them up quickly to review their content, etc. I don't need to download these files as I already own them all, not once, and certainly not multiple times!!!
It is also a huge problem in the classroom, when I want to display the document for the class to see. The last thing I was is for my personal files to be downloaded on the public classroom device.
What on earth made anyone think this is a good idea?????
I have been a committed FF user for many years but this is a big enough problem for me to switch to a different browser.
AWFUL AWFUL AWFUL.
Okulungisiwe ngu natalieboisvert
There is an indication that there will be a hidden preference to change the destination to the temp folder.
There have been a couple of Firefox updates since this problem was reported nearly a month ago (see above) and there has been no improvement. In the postings in [https://bugzilla.mozilla.org/show_bug.cgi?id=1738574#c127] concerning "bug 1719892" which has a strikethrough, ":Gijs (he/him)" asks, "I'd like to better understand why this is an issue for folks." If Gijs read the posts he/him would have the answer: WE WANT TO SEE THE PDF DOCUMENT BEFORE IT IS DOWNLOADED. When viewing a PDF on-line, if a download is desired, there is a download button at the top of the page, which allows the user to choose the location for the document and also allows the user to change the name of the document to one that makes sense to the user. It would seem to be a simple request: JUST PUT IT BACK TO THE WAY IT WAS! Thank you.
"I'd like to better understand why this is an issue for folks." and "How would you like to view anything without downloading it?"
DO YOU ALL NOT UNDERSTAND THE PROBLEM? We want it to be OUR decision to download/save a pdf file (or, anything for that matter). I am researching probate and estates, wills, etc. The majority of what I find through search on the internet that I want to read (not save/download...just read) is a pdf file. Before, it would open in my Firefox browser and I could read it there and then just close it without saving it. If it was something worth saving, I would select SAVE AS and put it where I wanted it and name it an appropriate name. Now, anything on the internet that is a pdf automatically downloads to my Windows 11 Downloads folder and I have to 'click it' to open it first and THEN read it. And it STAYS in that Downloads folder. Aaargh! I must have 50-60 pdf folders in there that I will need to delete. If not resolved soon I will just go to some other browser until this goes away. Nothing else one can do but go elsewhere.