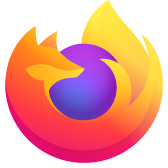 Nightly updates everytime I open it
1. Whenever I boot my laptop, FIrefox is always downloading an update and it is always the same version i.e. 91.0a1 (2021-07-06) (64-bit)
2. I do not know if it is yyyy.mm.dd or yyyy.dd.mm
1. Whenever I boot my laptop, FIrefox is always downloading an update and it is always the same version i.e. 91.0a1 (2021-07-06) (64-bit) 2. I do not know if it is yyyy.mm.dd or yyyy.dd.mm
All Replies (11)
How do I change the date format then? Also, I still do not know if it is 7th month or 6th in the about page.
It's July 6 for sure.
Nightly updates twice a day by default and yesterday it may have been more than 2 due some introduced bugs.
Hey, so I rebooted my Win11 laptop and Nightly yet again is telling me to update to same number now. This is the 3rd time today.
Any specific reason you use a Nightly build since you aren't aware or willing to accept that it updates more than once each day ?
Maybe DE or Beta is better suited if you want to use a future developer version and not the current release. Beta is currently in 90.0 release candidate state, so DE won't receive updates until 90.0 is released officially.
I know! But the fact that it only updates after each reboot of my system made it look werid.
Isisombululo Esikhethiwe
Does the Build ID revert to a previous version after the reboot ?
You can check the Build ID on the "Help -> More Troubleshooting Information" (about:support) page.
It is currently 20210707095209. I will check it the next it happens(probably very soon) and update here.
I have 20210707133405, but I'm on Linux and Windows may have another BuildID.
I will confirm later and update here.