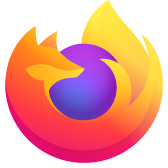 The cards of the home page desapears after the mouse over them.
Hello, The cards of this home page desappears after the mouse over them. https://jessica-project-7813d5.webflow.io/ Is it a code problem ? No problem with Edge and Chrom. Anyone would say me what happening ?
All Replies (2)
When I use v54 on the website, the pictures jump up as I mouse over them. No problem.
When I tried using the current version (88) the pictures disappear as I mouse around.
Anyone know what I have to do in ordre to dix thé problème ?