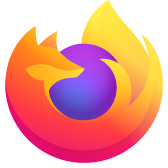 background color
Some how I changed my settings so that my background is black with white text, how do I change it back to white back ground and black text
Some how I changed my settings so that my background is black with white text, how do I change it back to white back ground and black text
All Replies (4)
Try searching in about:config for 'dark'. In my case the setting is browser.in-content.dark-mode but it may have changed in version 87.
I have a Mac Book Pro I can't find browser.in-content.darker-mode When i click on your link I get a blank page.
Make sure you haven't enabled a High Contrast theme in the OS settings.
Make sure you allow pages to choose their own colors as this also affects background images.
Options/Preferences -> General: Fonts & Colors -> Colors: "Override the colors specified by the page with my selections above"
Try "Never" if the default "Only with High Contrast themes" isn't working. Also check the default colors.
If you don't know how to open about:config, you evidently didn't change any settings there. If you want to check it, open a new tab and enter about:config in the url-bar. You will get a warning and will have to elect to proceed. This site changes some text which isn't an url to a link.