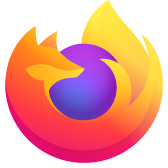 I can't get Sync to set up
The Captcha won't load and it says error every time I put in my email. Even the support page https://services.mozilla.com/sync/help/manual-setup won't load. I need to set up my notebook before a trip tomorrow.
所有回覆 (2)
Make sure that your security software isn't blocking this content.
Boot the computer in Windows Safe Mode with network support (press F8 on the boot screen) as a test to see if that helps.
---
Start Firefox in Safe Mode to check if one of the extensions (Firefox/Tools > Add-ons > Extensions) or if hardware acceleration is causing the problem (switch to the DEFAULT theme: Firefox/Tools > Add-ons > Appearance).
Do NOT click the Reset button on the Safe Mode start window.
Create a new profile as a test to check if your current profile is causing the problems.
See "Creating a profile":
If the new profile works then you can transfer some files from an existing profile to the new profile, but be cautious not to copy corrupted files to avoid carrying over the problem.