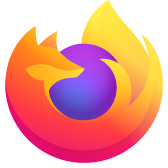 firefox doesn't start
ver 111.0 does not start, shows 3 entries in Win task manager, 3rd entry shows not responding. Sometimes will start after "end task", then shows 9 entries and browser window shows "start new session". Most times doesn't start. Have tried most of the web fixes no help. Been using firefox for years. Believe this started with recent update which I have set to auto. Thanks, Mike
ver 111.0 does not start, shows 3 entries in Win task manager, 3rd entry shows not responding. Sometimes will start after "end task", then shows 9 entries and browser window shows "start new session". Most times doesn't start. Have tried most of the web fixes no help. Been using firefox for years. Believe this started with recent update which I have set to auto. Thanks, Mike
所有回覆 (1)
Did you recently uninstall an application that was using Visual C+ runtime components?
You can check for issues caused by a corrupted or incomplete Visual C++ installation that is missing runtime components (Redistributable Packages) required by Firefox, especially VCRUNTIME140_1.dll.
See "Visual Studio 2015, 2017, 2019, and 2022":
You may also have to install the Visual Studio 2013 Redistributable Package. You need to reboot the computer.
---
Try to start Firefox in Troubleshoot Mode to see if that works.
Windows: hold down the Shift key while starting Firefox
Mac: hold down the Options key while starting Firefox