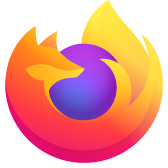 Signing into Firefox after resetting my laptop
Hi there I reset my pc I know my username and password to my login here but not letting me sign into gmail (given I might have used Firefox's password generator thingy and I can't login and I've got my important websites signed into that login, thoughts on how to reset my password?. I want that one as I've spent £££ on Patreon and that and building my custom Firefox account :(
Hi there I reset my pc I know my username and password to my login here but not letting me sign into gmail (given I might have used Firefox's password generator thingy and I can't login and I've got my important websites signed into that login, thoughts on how to reset my password?. I want that one as I've spent £££ on Patreon and that and building my custom Firefox account :(
所有回覆 (20)
Uh-oh, you need Gmail to confirm your new connection to your Firefox Account, but you need your Firefox Account to get your Gmail login?
Any chance you can reset your Gmail password to solve this?
If you reset your Firefox Account password it will erase all Sync data in the account.
There is no Mozilla only Windows I've managed to find Windows.old\Users\AppData\Roaming but not Mozila
It was a full reset not just a remove apps but keep the files option
Whoops pressed the solved button I thought it said did this solve it, it didn't
With Keep Files, here is another thing to check:
Profile Manager Page
Inside Firefox, type or paste about:profiles in the address bar and press Enter/Return to load it.
This page should list at least one profile and could list many. (Each profile has two folders and one or more buttons. Do not use any Remove buttons!)
The profile that Firefox is currently using will have this:
This is the profile in use and it cannot be deleted.
Do you have any other profile(s) listed on this page? If so, you can check whether it is the one you were using recently by clicking its Launch profile in new browser button.
If it isn't what you want, simply close that new window.
If it IS what you want, back on the about:profiles page, click the Set as default profile button for that profile so Firefox uses it automatically at the next startup.
Anything here?
So what happens if there is any other profiles listed?
Ok so I gone to this directory the bottom one is the one that's with [email]@gmail.com account (I think) :
由 Andrew 於 修改
Oh my bad they're the default I can't see if I got mine?
Sorry, but I missed a step.
On the about:profiles page, what do you see listed? Only one of those two profiles, or are they both there?
If you want to know how old one of those profiles folders on disk is, double-click into it and then double-click in the bookmarkbackups folder. Firefox will create a daily bookmark backup file if you have added/changed any bookmarks, and the creation date is coded into the file names. Do either of those profiles have older bookmark backup files?
Also I checked C:\Windows.old\Users\<username>\AppData\Roaming\Mozilla\Firefox\Profiles\\d0i8zj4o.default-release as two boomarks from 28th and 30th (today)
I think the 28th probably isn't far enough back for this to be a useful profile.
Just to confirm, you had a regular Firefox install and not the newer one from the Microsoft Windows "store"?
So just to summarize:
- You did a Windows Reset and told Windows to keep your data in place. If this is what was supposed to happen, it does not seem to be in place.
- There is a C:\Windows.old folder, which would be from a Windows Reset done in the past 28 days, but there's no Mozilla folder at the expected location.
On your live desktop, do you have an "Old Firefox Data" folder anywhere? If so, how old are its bookmark backups? (An Old Firefox Data folder is created by a Firefox Refresh, sometimes called a tune-up, so most people don't have one, but just in case.)
Can you find your desktop in C:\Windows.old and see whether there is an "Old Firefox Data" folder there?
Nope I can't see Old Firefox Data I've searched it on my C:Drive with show hidden files, it's got my Patreon, Steam etc info on there
See this thread for the location used by the MSIX Firefox version from the MS Store.
Do I remove the browser version and get the webstore?
Jamie Willis said
Do I remove the browser version and get the webstore?
I don't think that will help!
When Windows is running normally, it stashes a backup of your data in a restore point when it installs an update. I don't know whether any of that data survives a Reset, but you could take a look. Please refer to the following thread for how to do that safely:
https://support.mozilla.org/en-US/questions/1384647#answer-1523871
No, but you can check that location in C:\Windows.old for a possible Firefox profile in case you previously had the MSIX version. Something about these lines (n80bbvh6b1yt2 mentioned in the thread is likely different):
C:\Users\xxx\AppData\Local\Packages\Mozilla.Firefox_xxxxxxxxxxxxx\LocalCache\Roaming\Mozilla\Firefox
Nothing like that anyway of using teamviewer as I must have messed up it all as I have no mobile to send a recovery code any other thoughts? tearing my hair out over it
Any other ideas? going to be getting a pc on Tuesday might ask the guy customising my PC what he thinks