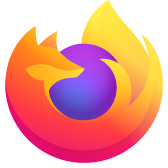 cannot access one particular website. either error message 'timed out' OR 'problem loading page' appears. I have tried two browers and several search engines; removed bookmark/favorites and saved password for this site
cannot access one particular website. either error message 'timed out' OR 'problem loading page' appears. I have tried two browers and several search engines; removed bookmark/favorites and saved password for this site
cannot access one particular website. either error message 'timed out' OR 'problem loading page' appears. I have tried two browers and several search engines; removed bookmark/favorites and saved password for this site
所有回覆 (3)
I'm having the same problem except it is with 90% of all my bookmarks in Firefox on at least 3 of my computers on my home network, 1 running windows 10 and one windows 7 connected to the router via ethernet cable and one windows 7 laptop connected via wifi. This all started with the latest firefox update.
Alex, I'll take Websites for $400.
I was able to fix my 2 that are connected via Ethernet cable, however the same fix will not work on the one laptop via wifi. I found out the latest firefox update changed how it connected to the internet. Settings, general tab, network settings. It changed Proxy access to auto detect which is wrong as the network uses no proxy. The windows 7 laptop that change did not fix the problem. Firefox does connect to the internet on that computer. This is the error I get. The connection has timed out
The server at www.abana.org is taking too long to respond.
   The site could be temporarily unavailable or too busy. Try again in a few moments.
   If you are unable to load any pages, check your computer's network connection.
   If your computer or network is protected by a firewall or proxy, make sure that Firefox is permitted to access the web.