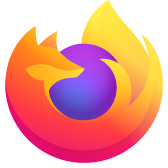 Firefox 101.0 - YouTube looks different after login to youtube account - Design problem - Windows 10
Hi dear managers, First of all please delete this duplicate question because of mistake about links : Admin please Delete this... In Windows 10 & Firefox 101.0 youtube is like below before login to youtube account : Before Login After login to my account in youtube it looks like this : After Login I checked it with another account - same problem. My windows os is totally new and updated yesterday. FF is new and i cleared it's data from History menu. In previous windows 7 i had same issue. Why youtube acts like that and what is this design problem and how can i fox it? Here is another example : Before Login After Login
Hi dear managers, First of all please delete this duplicate question because of mistake about links : [https://support.mozilla.org/en-US/questions/1378768#answer-1509696 Admin please Delete this...] In Windows 10 & Firefox 101.0 youtube is like below before login to youtube account : [https://i.imgur.com/YV2Aer1.png Before Login] After login to my account in youtube it looks like this : [https://i.imgur.com/IVBSvId.png After Login] I checked it with another account - same problem. My windows os is totally new and updated yesterday. FF is new and i cleared it's data from History menu. In previous windows 7 i had same issue. Why youtube acts like that and what is this design problem and how can i fox it? Here is another example : [https://i.imgur.com/yqYYlzc.png Before Login] [https://i.imgur.com/3MsZdnR.png After Login]
被選擇的解決方法
These two links helped me on this issue : Link 1 Link 2 Problem is not from FF, This is new layout of YouTube > New layout is totally crap.
從原來的回覆中察看解決方案
👍 0
所有回覆 (5)
Just a reminder the login will be different because it corresponds to the user preferences and what you watched to match the account. The General shows general since there is no login to give it what settings you set or movies you watch to give the AI what it display to Login vs No Login. This isn't a FireFox but how youtube AI tracks the registered account vs no login for it to track your habits.
In youtube account what settings should i change? I think this is related to FF. In chrome i have n't such this design issue.
由 helius.dev 於 修改
I think both does the same for No Login and Login accounts it's AI is going to configure based on the login account and what you watch or videos you click on. In YT find your settings and see what is different in the settings.
Place of Description under the video is the problem. Look at datetime under the video after login. Description should n't be next datetime. I really do n't know why description has moved next datetime of viceo. Description should be under SUBSCRIBE red button BOX, Not be next datetime. After login it has moved & has stuck on datetime. I changed my resolution > Not help I disabled hardware accelerator > Not help
由 helius.dev 於 修改