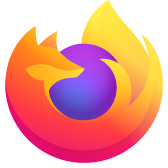 Log on to Caseyresearch.com
I can not log on to Caseyresearch.com I keep getting the response "Bad Request" Please tell me what's wrong and how I can log on to Caseyresearch.com Thanks, John Rempel
所有回覆 (1)
Hi John, this can indicate missing or corrupted cookies.
When you have a sudden problem with one particular site that worked normally, a good "first thing to try" is clearing your Firefox cache and deleting your saved cookies for the site.
(1) Clear Firefox's Cache
See: How to clear the Firefox cache -- just clear Cached Web Content, don't clear all cookies and site data
If you have a large hard drive, this might take a few minutes.
(2) Remove the site's cookies (save any pending work first). While viewing a page on the site (even an error page), click the lock icon at the left end of the address bar. After a moment, a "Clear Cookies and Site Data" button should appear at the bottom. Go ahead and click that.
In the dialog that opens, you will see one or more matches to the current address so you can remove the site's cookies individually without affecting other sites.
Then try reloading the page. Does that help?