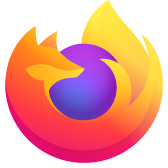 Two-step authentication : options not working (disable option + new secure codes) on both IOS and MAC (FF 65.0.1)
I'm unable to turn off two-step authentication (i messed up my Google Authenticator) 2 active sessions on last IOS version and last OSX version. On both : i'm not able to deactivate the two-step authentication or request new secure codes (clicks unresponsive). 'refresh status' used but issue remains (https://accounts.firefox.com/settings/two_step_authentication)
I'm unable to turn off two-step authentication (i messed up my Google Authenticator) 2 active sessions on last IOS version and last OSX version. On both : i'm not able to deactivate the two-step authentication or request new secure codes (clicks unresponsive). 'refresh status' used but issue remains (https://accounts.firefox.com/settings/two_step_authentication)
தீர்வு தேர்ந்தெடுக்கப்பட்டது
thanks. Password changed but 2FA options not working. 'Solved' with a new FFsync account and merging data. Thanks folks
Read this answer in context
👍 0
All Replies (4)
Did you try to reset the Google Authenticator before hand?
thanks for your reply. i'm using the Google Authenticator for other provider but I lost the entry for FF sync. But whether or not Google Authenticator is working, I don't see why I can't disable these options ?
If you can't use the Google Authenticator and also do not have recovery codes you can then try to reset the password to see if that gives a link to access the settings page on the accounts.firefox.com website. You need a fresh login to this website to be able the toggle the 2FA setting.
'(fixed some typos)
cor-el மூலமாக திருத்தப்பட்டது
தீர்வு தேர்ந்தெடுக்கப்பட்டது
thanks. Password changed but 2FA options not working. 'Solved' with a new FFsync account and merging data. Thanks folks