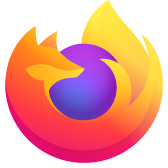 Shortcut Icons are not showing up in Firefox HomePage
Hi, I am trying to save my most important Bookmarks as Shortcuts in Firefox Homepage, but Firefox is not showing the icons of the shortcuts, instead it is showing as Letters of the site. Please refer the image that I have attached. Incase if the image in the attachment fails, use this link Do note that the icons in bookmarks bar are showing fine, but the problem is only in Homepage shortcuts. Please help in resolving this issue. Thanks in advance
Hi, I am trying to save my most important Bookmarks as Shortcuts in Firefox Homepage, but Firefox is not showing the icons of the shortcuts, instead it is showing as Letters of the site. Please refer the image that I have attached. Incase if the image in the attachment fails, use this [https://i.postimg.cc/xTvyW4D6/Shortcut-Icons-Issue.png link] Do note that the icons in bookmarks bar are showing fine, but the problem is only in Homepage shortcuts. Please help in resolving this issue. Thanks in advance
All Replies (3)
I'm not sure about the other sites but with Gmail, you need to use a URL like this -- the address where the browser comes to rest after logins and redirects:
https://mail.google.com/mail/#inbox
If you set the shortcut to an address that has to redirect to get to that address, Firefox won't save the icon.
@jscher2000, They are not redirecting shortcuts, they are exact links of final End Points
I'm having this problem too, but only on my laptop. It works fine on my desktop.