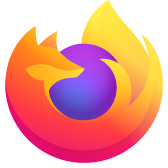 Firefox crashes, seemingly at random...perhaps not.
Sometimes it's on startup, other times it's after a couple hours of use. Always restarts and works just fine. There are many many crash reports. It seems to have been a bit better since un-installing and re-installing Firefox, but it's crashed twice today. See the crash report from the latest one. https://crash-stats.mozilla.com/report/index/b25f7f08-7691-4a6f-b842-c11132150107
Krejt Përgjigjet (4)
Each crash report has a "signature" based on the component in use at the point that Firefox died. In this case, it's an Intel graphics driver file. Curiously, there have only been 5 reports logged with this signature during the past 2 weeks, so it seems like a new or rare issue. You may need to check for driver updates for your graphics chipset.
As an immediate workaround, you can disable Firefox from using hardware acceleration. If it's crashing in the Flash player, you also can disable the Flash plugin from using hardware acceleration.
In Firefox, un-check the box here and restart:
"3-bar" menu button (or Tools menu) > Options > Advanced > General > "Use hardware acceleration when available"
In Flash, see this support article from Adobe:
http://helpx.adobe.com/flash-player/kb/video-playback-issues.html#main_Solve_video_playback_issues
Does that help? if not, please post several additional crash report IDs so we can try to get a fuller picture.
Hi Jscher2000,
Thanks for the timely post!
I've just disabled hardware acceleration on Firefox this morning (and just now disabled it for Flash). I'll let you know if I see any more crashes, but so far I haven't. However, as I mentioned, they're seemingly random.
Before I updated Firefox, there were a LOAD of crash reports (more than 5, so it couldn't have been all the graphics driver). Many that I didn't even notice...which seems odd. Here is another: https://crash-stats.mozilla.com/report/index/caef7866-7379-4dbc-b023-7984a2150108
That last crash report was a crash inside the Flash plugin. That might lead to a message in a video box about the crash, or it might not be reported to you in the product, but usually a plugin crash doesn't completely take down Firefox...
I think that's likely the case (that the plugin crash didn't take down Firefox) - since there were like a hundred "micro-crashes" two days ago between 1030 and 5 PM that I didn't notice.
Yesterday I uninstalled and re-installed Firefox, and have gotten 2 crashes this morning, but none since I've disabled hardware acceleration. I'll post another crash report here when (if) it crashes again.