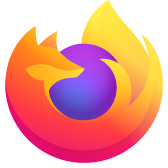 firefox on linux mint not showing saved password
i've firefox 97 in linux mint, and now is not showing the saved password in my sync account in any login form that i visit, i have the credential stored, and i've tried disabling the performance options in the general settings as i found that can be an issue, but still is not showing, i don't know maybe have something to do with graphics driver, but i don't know how to test it
thanks
i've firefox 97 in linux mint, and now is not showing the saved password in my sync account in any login form that i visit, i have the credential stored, and i've tried disabling the performance options in the general settings as i found that can be an issue, but still is not showing, i don't know maybe have something to do with graphics driver, but i don't know how to test it thanks
Выбранное решение
i think i found what the issue was, for some reason (i didn't disable it) in the settings in privacy i had the first option disable (the other 3 still active) and just disabling the ask to save password will disable also the autofill and suggest of credentials
Прочитайте этот ответ в контексте
👍 0
Все ответы (8)
Do you have "Use Saved Login/Password" in the right-click context menu ?
yes i have that but it only show up in few login form not all, and also if i have only one login data, it doesn't pre fill the input.
i've tried downloading the firefox beta and firefox esr from the link sign in to my firefox account but same behavior not autofill of login form or popup with login suggestion, but right click in some form give the ability to select stored credentials
Изменено Darkmagister
Are you possibly using Private Browsing mode ?
Start Firefox in Troubleshoot Mode to check if one of the extensions ("3-bar" menu button or Tools -> Add-ons -> Extensions) or if hardware acceleration or userChrome.css is causing the problem.
switch to the DEFAULT theme: "3-bar" menu button or Tools -> Add-ons -> Themes
do NOT click the "Refresh Firefox" button on the Troubleshoot Mode start window
i'm not using private browser, also now i tried on a windows pc with firefox developer edition and get the same issue, no more autofill of login form and no suggestions, also doesn't ask to save password when i do a login
Can you manually create a new login in the Lockwise Password Manager ?
You can try Firefox from the official Mozilla server if you currently use a version from the repositories of your Linux distribution to see if it behaves differently.
Выбранное решение
i think i found what the issue was, for some reason (i didn't disable it) in the settings in privacy i had the first option disable (the other 3 still active) and just disabling the ask to save password will disable also the autofill and suggest of credentials