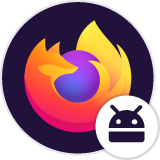 Firefox doesent work anymore
Hello If I open Firefox on my Smartphone it shows me blank site,see added screenshot. I did uninstall it already and new installation but still the same.This happen since this morning. I use Huawai y7 Android 5,1 The image i send you ,suppose to be the google search site I can do it with any site its not readable. The only page which is working is the starting page of firefox AS I said I am using FF since 3 years on my phone worked perfect but since this morning no more Best regards Joachim Hof
Sorry my english i am german
Hello If I open Firefox on my Smartphone it shows me blank site,see added screenshot. I did uninstall it already and new installation but still the same.This happen since this morning. I use Huawai y7 Android 5,1 The image i send you ,suppose to be the google search site I can do it with any site its not readable. The only page which is working is the starting page of firefox AS I said I am using FF since 3 years on my phone worked perfect but since this morning no more Best regards Joachim Hof Sorry my english i am german
Изменено joehof
Все ответы (9)
You said it worked for 3 years on your phone. Something you did maybe recently that might have to do with your problem.
Firefox for Android updated to version 88 this week; I wonder whether that is the problem? I'm not sure whether we are getting other reports like yours yet; hopefully someone who is more on top of the Android feedback will join in.
No i didnt made any changes or install new apps for the past 2 weeks,that for sure
meanwhile i uninstalled my norton but still the same,but let me tell you google chrome works perfect
Installed Firefox 86.1.1 from apkmirror.com; this version works fine, so it definitly seems to be a problem with Firefox 88 released this week (and all Firefox browsers more or less based on that, since the Beta, Nightly and Klar versions display the same error).
I tried but to much hassel to many traps ,i am just a normal user. I will use chrome now
Agree with Sinsang's suggestion. There appears to be an incompatibility between FF 86.1.1 and Android 5.0.2. The same FF update is working fine on another device at Android 8.0.0.
The problem has apparently been identified as a driver issue in Android 5 with Mali T graphics. Should be fixed in Firefox 88.1.2.