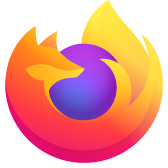 bookmarks
any way to delete some seperators in bookmarks
any way to delete some seperators in bookmarks
All Replies (2)
Open the Bookmarks Manager; Press the Alt or F10 key to bring up the toolbar, and select Bookmarks. Hot key is <Control> (Mac=<Command>) <Shift> B. Firefox 84+ <Control> (Mac=<Command>) <Shift> O.
Locate and right-click an entry. Then select Delete. Repeat as needed.
Clearing separators is best done in the sidebar (Ctrl+B) or Library (Ctrl+Shift+O) because removing separators on the Bookmarks Toolbar or in a menu drop down list is tricky and you need to keep an eye on the hover color (i.e. the bookmark before and after the separator isn't highlighted if you right-click).