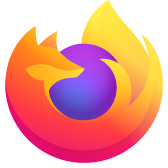 HOME PAGE IS BLACK
My google home page screen turned black today after Firefox did an update. How do I get it back to its original white color?
My google home page screen turned black today after Firefox did an update. How do I get it back to its original white color?
All Replies (20)
Same problem here. I cannot fix this. The only way to eliminate the black screens is to unclick "Use System Colors" and then all the web pages look like crap.
THERE MUST BE SOME WAY TO GET MY HOME PAGE SCREEN BACK TO WHITE. WHAT CAN I DO TO FIX THIS? WHEN I DID THE UPDATE, NOTHING WAS SAID ABOUT MY SCREEN TURNING BLACK.
Hi All, Firefox 96 now harmonizes more parts of Firefox with your toolbar theme. When the text color on your background tabs is light/white, it triggers Firefox to use a dark background on menus, the sidebar, the Library window, and various built-in pages. It also signals sites that you have a dark theme preference.
What to do about this
The fastest workaround for now is to change your theme to one that uses dark text on the tabs. By dark text I mean, for example, the built-in Light theme, or an add-on theme with black or dark text on the tabs such as:
https://addons.mozilla.org/firefox/addon/firefox-b/
I have attached a screenshot illustrating the difference between a theme with light text on the tabs and dark text on the tabs.
If you only care about the web pages and not the menus/sidebar/etc., there's another workaround in the next section, under (B).
---
Background / Other Settings
Firefox 95+ is taking more and more cues from your toolbar area theme for how to style other aspects of the browser. There is a setting for some of these, but not all of them.
(A) Right-click context menus, toolbar drop-down panels
Starting in Firefox 89, these would flip to a dark background if the text on the inactive/background tabs was white or light. Firefox 96 has extended this adaptation to more parts of the browser. As far as I know, the only built-in way to avoid this is to change your toolbar theme to one with dark text on the inactive/background tabs. (The other way is the not-officially-supported userChrome.css file route.)
(B) Built-in pages, and websites that have light/dark responsive themes
Starting in Firefox 95, Firefox would inform pages that you preferred a light/dark theme based on your Firefox toolbar theme instead of your system theme. There is a way to decouple your page (content) theme preference from your toolbar theme. At this point, it's only available through the back door...
(1) In a new tab, type or paste about:config in the address bar and press Enter/Return. Click the button accepting the risk.
More info on about:config: Configuration Editor for Firefox. The moderators would like us to remind you that changes made through this back door aren't fully supported and aren't guaranteed to continue working in the future.
(2) In the search box in the page, type or paste layout.css.prefers-color-scheme.content-override and pause while the list is filtered
(3) Double-click the preference to display an editing field, and change the value to whatever you prefer from the list below, then press Enter or click the blue check mark button to save the change.
0 => Force a Dark background
1 => Force a Light background
2 => Follow the System theme (default in Firefox 94)
3 => Follow the Browser toolbar theme (default in Firefox 95+)
The about:config page should immediately reflect your saved change.
jscher2000: This looks so complicated! Is there an easier way? Why didn't Firefox tell people that our screen will turn black after the update. Is there a way that I can reverse the update?
Can you give me some names of themes that I could look at?
There are over 38,000 themes to choose from!!!
The link to Firefox B was just one example. You can search for some aspect of a theme you would like, then the results preview shows whether the tabs have light text or dark text. Hopefully you'll find one you can live with.
I think I found one already. It is called "classic windows." What is FIREFOX B?
Glad to hear you found one you like. Firefox B is the theme I gave the link for earlier.
Not sure if I will keep the Classic Windows. Still looking around. Too many to choose from. Is Firefox B a theme?
Thanks for the solution. I understand- just pick any theme with dark text in the tabs. And the horizontal lines in the tabs in the theme preview picture shows either a light or dark horizontal line (there are some colored green, red, etc but I just ignored them).
Downloaded a dozen or so and they work. So, good to go.
My screens went black as well. Had to use the layout.css.prefers-color-scheme.content-override method to get FF back to the way it IS SUPPOSED TO BE.
Who's bright idea was it to make this idiotic change?
There are reasons why people need things to be certain ways and I do not EVER want a black background unless I'm the one that makes the change!
It hurts my eyes and causes headaches.
And now I may have to do the layout.css.prefers-color-scheme.content-override change again because someone at FF decides it's the way to go?????
NUTS!
What I did was very easy. Click on TOOLS....ADD-ONS AND THEMES. Then, look through the different colored Themes (38,000 of them) and choose a sample colored theme. If you like it, then install it. Very easy. I picked out the CLASSIC WINDOWS theme and now I have a white screen again!
So far I still like the CLASSIC WINDOWS because the screen is white and the upper area is a dark blue..... very plain and simple - the way I like it. I will still look around though.
I also had to change the theme I was perfectly happy with and have had for years. My screens are now white but we shouldn't have to be forced to do this when there are updates.
Here the designers mess with us again!
The best theme I've found with a dark header and white background is called "Windows 10 Default". There's a few others that are light blue above, but most options are just white everything. Can't believe these people didn't create a options to turn this stupid feature off!
Which Windows 10 Default is it?
    Windows 10 Default   
    Windows 10 Default Blue
    Windows 10 Default White