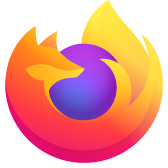 Google Maps does not work after Firefox has been updated.
I have two Macs both running Firefox 54. Google Maps works on one but not the other. When I try to get to the maps I get the error message:
"When you have eliminated the JavaScript, whatever remains must be an empty page. Enable JavaScript to see Google Maps."
How do I get the maps to work again?
I have two Macs both running Firefox 54. Google Maps works on one but not the other. When I try to get to the maps I get the error message: "When you have eliminated the JavaScript, whatever remains must be an empty page. Enable JavaScript to see Google Maps." How do I get the maps to work again?
All Replies (5)
Type about:addons<enter> in the address bar to open the Add-ons Manager. Hot key;'''<Control> (Mac=<Command>) <Shift> A)
On the left side of the page, select Plugins. Make sure JavaScript is set to Always or Ask.
JavaScript is not there as a plugin. When I search for it it does not come up. Rather I find a web page that says it is no longer supported.
JavaScript is not a plugin. Firefox handles JavaScript internally.
To confirm JavaScript is enabled:
(1) In a new tab, type or paste about:config in the address bar and press Enter/Return. Click the button promising to be careful.
(2) In the search box above the list, type or paste javas and pause while the list is filtered
(3) If the javascript.enabled preference is bolded and "user set" to false, double-click it to restore the default value of true
---
Thank you for sharing your browser data. I noticed one of your extensions is YesScript. Did you install that to try to fix this problem, or could it be the source of the problem?
---
If the site is generally known to work in Firefox, these are general suggestions to try when it stops working:
Cache and Cookies: When you have a problem with one particular site, a good "first thing to try" is clearing your Firefox cache and deleting your saved cookies for the site.
(1) Clear Firefox's Cache
See: How to clear the Firefox cache
If you have a large hard drive, this might take a few minutes. If you do not see the number going down on the page, you can reload it using Command+r to check progress.
(2) Remove the site's cookies (save any pending work first). While viewing a page on the site, try either:
right-click (on Mac Ctrl+click) a blank area of the page and choose View Page Info > Security > "View Cookies"
(menu bar) Tools > Page Info > Security > "View Cookies"
click the padlock or "i" icon in the address bar, then the ">" button, then More Information, and finally the "View Cookies" button
In the dialog that opens, the current site should be pre-filled in the search box at the top of the dialog so you can remove that site's cookies individually.
Then try reloading the page. Does that help?
Testing in Firefox's Safe Mode: In Safe Mode, Firefox temporarily deactivates extensions, hardware acceleration, and some other advanced features to help you assess whether these are causing the problem.
If Firefox is not running: Hold down the option/alt key when starting Firefox.
If Firefox is running: You can restart Firefox in Safe Mode using either:
"3-bar" menu button > "?" button > Restart with Add-ons Disabled
Help menu > Restart with Add-ons Disabled
and OK the restart.
Both scenarios: A small dialog should appear. Click "Start in Safe Mode" (not Refresh).
Any improvement? (More info: Diagnose Firefox issues using Troubleshoot Mode)
There was no problem with javascript.enabled.
I installed YesScript some time ago to try to deal with another problem (I forget what). I disabled it just now and Google Maps works again.
Many thanks.
That was very good work. Well done. Please flag your last post as Solved Problem so others will know.