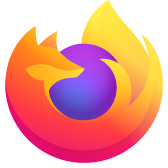 download file not view
I need to know how to stop Firefox from automatically downloading .pdf files that I view. Sometimes I just want to view a pdf without downloading the file. Firefox keeps automatically downloading the file, then after viewing it, I have to manually delete. I don't to do this! I just want to view the file and if I want to keep it, I'll save a copy. This is extremely annoying! Can I change the settings so that the file won't automatically save to my computer? and i want show my file or pdf then i want to download the file
I need to know how to stop Firefox from automatically downloading .pdf files that I view. Sometimes I just want to view a pdf without downloading the file. Firefox keeps automatically downloading the file, then after viewing it, I have to manually delete. I don't to do this! I just want to view the file and if I want to keep it, I'll save a copy. This is extremely annoying! Can I change the settings so that the file won't automatically save to my computer? and i want show my file or pdf then i want to download the file
All Replies (3)
Moderator note from Admins/Mods: The original reply is redacted due to potential copyright infringement. The information this user shared originated from a old article article now outdated as it was from before Fx 102.0 as there is a newer article from same place.
Modified by James
The outdated information Dropa posted for the browser.download.improvements_to_download_panel Preference will not work as it was for Fx 98.0 to 101.0. The Preference for Fx 102.0 to current is browser.download.start_downloads_in_tmp_dir

Please be careful with all about:config changes. Please read Firefox advanced customization and configuration options to learn more.
Modified by James