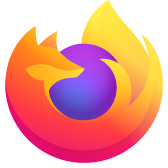 Firefox saving and suggesting search queries despite "browsing history" being turned off under "Address Bar - Firefox Suggest" in the privacy and security settings
Firefox saving and suggesting search queries despite "browsing history" being turned off under "Address Bar - Firefox Suggest" in the privacy and security settings
How do I fix this?
Firefox saving and suggesting search queries despite "browsing history" being turned off under "Address Bar - Firefox Suggest" in the privacy and security settings How do I fix this?
すべての返信 (3)
That could be the form filler built into Firefox. Click in the field, enter a character or two and STOP ! Using the arrow keys, highlight an unwanted entry. Then press Shift + Delete
Repeat as needed.
---
Also see; Type about:preferences#privacy<enter> in the address box. The button next to History, select Use Custom Settings.
Turn off Always Use Private Browsing Mode Turn on Remember My Browsing And Download History At the bottom of the page, turn on Clear History When Firefox Closes. At the far right, press the Settings button. Turn on ONLY Cache and Form And Search History leaving the others off.

Macs: Make sure you install Firefox properly and that you do not run Firefox from within the DMG (Disk Images) file. https://support.mozilla.org/en-US/kb/how-download-and-install-firefox-mac
Hi, are they "search history" suggestions at the top of the search engine suggestions with a little clock icon? For example:
You can disable form and search history to get rid of those, but it also turns off form suggestions. See: Search suggestions in Firefox ("Search history suggestions" section)
(There also is a hidden setting to suppress search history suggestions in the address bar drop-down without disabling form history. More on that if you want to try it.)
Look at the heading "Search Suggestions" on the 'Search' page of Settings.