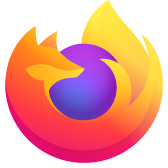 Firefox recently updated and now i have no menue button what happend to it
i recently updated firefox and it all seems to have changed i have found most of what i need but i cannot or do not have a menue button so now i cannot do addons or plugins can anyone please help i see below a list of helpful thing but i need a menue button to do some of them
i recently updated firefox and it all seems to have changed i have found most of what i need but i cannot or do not have a menue button so now i cannot do addons or plugins can anyone please help i see below a list of helpful thing but i need a menue button to do some of them
All Replies (4)
Patsyann22 said
i recently updated firefox and it all seems to have changed i have found most of what i need but i cannot or do not have a menue button so now i cannot do addons or plugins can anyone please help i see below a list of helpful thing but i need a menue button to do some of them
In current Firefox releases (29 and later) the orange Firefox menu button has been replaced by the three-bar Firefox Menu button at the far right end of the Navigation Toolbar and this button is always visible whether the Menu Bar is visible or hidden. You can no longer hide the Navigation Toolbar.
There is a star like button next to the search bar on the Navigation Toolbar to bookmark the current web page and a "Show your bookmarks" button next to it to open the Bookmarks in a drop down menu.
You can find "Show All Bookmarks" to open the Bookmarks Manager (Library) at near the top of the drop-down list.
If you bookmark a page then "Bookmark This Page" in the Bookmarks menu as well as the tooltip of the star changes to "Edit This Bookmark".
You can toggle the title bar on/off via the "Title Bar" button at the bottom left in the Customize palette window.
You can have the Menu Bar visible via the right-click context menu of a toolbar or via "Customize -> Show/Hide Toolbars" to have the File menus with Print (Ctrl+P) and Print Preview and the Edit and Bookmarks and History and Tools menus.
Thank you Tyler i did have the wrong one so now all sorted and working