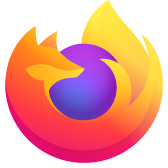 FF keeps hanging "Not Responding" all of the time. I am so frustrated. It used to work perfectly. Here are my last crash reports: Report ID Date Submitted
Report ID Date Submitted 54d8e1fc-9140-4cce-aae8-c0cf03d4ef67 3/28/2014 9:06 AM bp-ba657193-c5f1-4489-bd3c-f53b12140314 3/13/2014 11:39 PM bp-122cd988-3de3-40e9-9c3e-66e522140310 3/10/2014 11:06 AM 99e4ed05-dd6b-42e4-9ac3-f27ca748fc73 3/5/2014 6:54 PM bp-28a883b7-9937-47a3-9187-1a3262140303 3/2/2014 9:37 PM bp-6adc6c00-f6e3-4685-8e0f-ab8c82140228 2/27/2014 8:42 PM bp-5d2d93fd-c26f-4804-9069-ca2662140220 2/19/2014 5:07 PM
Report ID Date Submitted 54d8e1fc-9140-4cce-aae8-c0cf03d4ef67 3/28/2014 9:06 AM bp-ba657193-c5f1-4489-bd3c-f53b12140314 3/13/2014 11:39 PM bp-122cd988-3de3-40e9-9c3e-66e522140310 3/10/2014 11:06 AM 99e4ed05-dd6b-42e4-9ac3-f27ca748fc73 3/5/2014 6:54 PM bp-28a883b7-9937-47a3-9187-1a3262140303 3/2/2014 9:37 PM bp-6adc6c00-f6e3-4685-8e0f-ab8c82140228 2/27/2014 8:42 PM bp-5d2d93fd-c26f-4804-9069-ca2662140220 2/19/2014 5:07 PM
All Replies (4)
Sorry your Firefox is crashing . Here are quick fixes to prevent this from happening again .
Let us know if this work .
These are likely out-of-memory crashes where Firefox uses up all available memory (System Memory Use Percentage: 93).
See:
I don't think this is the problem. My CPU usage under the "Performance" tab in Task Manager shows around 3% used.
Hello,
Try Firefox Safe Mode to see if the problem goes away. Firefox Safe Mode is a troubleshooting mode that turns off some settings and disables most add-ons (extensions and themes).
(If you're using an added theme, switch to the Default theme.)
If Firefox is open, you can restart in Firefox Safe Mode from the Help menu by clicking on the Restart with Add-ons Disabled... menu item: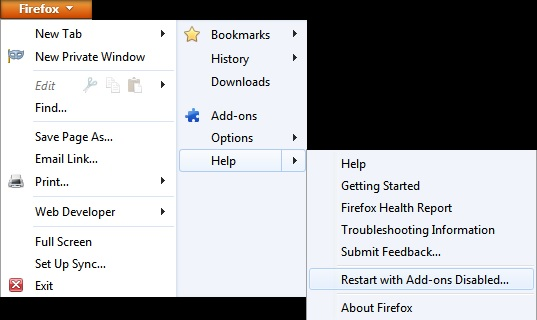 If Firefox is not running, you can start Firefox in Safe Mode as follows:
On Windows: Hold the Shift key when you open the Firefox desktop or Start menu shortcut.
On Mac: Hold the option key while starting Firefox.
On Linux: Quit Firefox, go to your Terminal and run firefox -safe-mode
(you may need to specify the Firefox installation path e.g. /usr/lib/firefox)
Once you get the pop-up, just select "'Start in Safe Mode"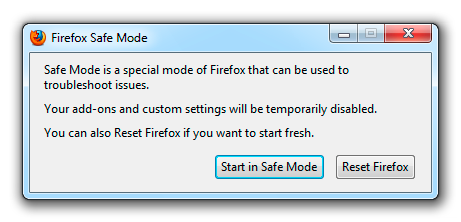 If the issue is not present in Firefox Safe Mode, your problem is probably caused by an extension, and you need to figure out which one. Please follow the Troubleshoot extensions, themes and hardware acceleration issues to solve common Firefox problems article to find the cause.
To exit Firefox Safe Mode, just close Firefox and wait a few seconds before opening Firefox for normal use again.
When you figure out what's causing your issues, please let us know. It might help others with the same problem.
Thank you.