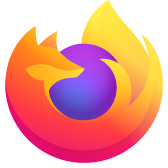 Why will Firefox Portable no longer open since I installed the 3.6.17 security upgrade 24 hrs. ago?
FF Portable v. 3.6.16 worked perfectly fine just prior to installing the 3.6.17 upgrade. Since then, the FF Portable logo will flash briefly on the screen like normal but the browser never opens.
I have it loaded on a Kingston 1 gb usb drive. All other programs loaded on this drive open just fine.
Please note I'm writing this using a different computer**
FF Portable v. 3.6.16 worked perfectly fine just prior to installing the 3.6.17 upgrade. Since then, the FF Portable logo will flash briefly on the screen like normal but the browser never opens. I have it loaded on a Kingston 1 gb usb drive. All other programs loaded on this drive open just fine. **Please note I'm writing this using a different computer**