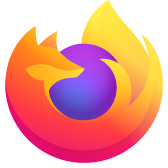 The page comes in huge...how can I get it normal sizze?
All Replies (1)
You may have accidentally zoomed webpage(s). Reset the page zoom on pages that cause problems.
View -> Zoom -> Reset (Ctrl+0/Command+0 (zero))
Firefox has a Zoom section in Settings to set the default zoom level for webpages.
Settings -> General -> Language and Appearance -> Zoom
You can look at this thread:
/questions/1384204 Since the last update, the Firefox screen does not fit my system setting(125%)
---
If setting browser.display.os-zoom-behavior = 0 doesn't work for you then you can create a new Number pref on the about:config page and set its value to 100. Paste ui.textScaleFactor in the search bar and select the Number radio button and click the '+' button to add the new Number pref, enter the value (100) and click the blue OK button to confirm.
about:config => ui.textScaleFactor = 100
You can open the about:config page via the location/address bar. On the warning page, you can click "Accept the Risk and Continue" to open about:config.