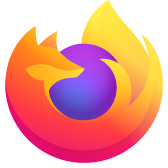 help me
hi how can i hide this? it appear after the update. (the menu below the search bar)
hi how can i hide this? it appear after the update. (the menu below the search bar)
All Replies (2)
Use meaningful, specific subject headers
On Web forums, the subject header is your golden opportunity to attract qualified experts' attention in around 50 characters or fewer. Don't waste it on babble like "Please help me" (let alone "PLEASE HELP ME!!!!"; messages with subjects like that get discarded by reflex). Don't try to impress us with the depth of your anguish; use the space for a super-concise problem description instead.
One good convention for subject headers, used by many tech support organizations, is "object - deviation". The "object" part specifies what thing or group of things is having a problem, and the "deviation" part describes the deviation from expected behavior.
Stupid:
   HELP! Video doesn't work properly on my laptop!

Smart:
   X.org 6.8.1 misshapen mouse cursor, Fooware MV1005 vid. chipset

Smarter:
   X.org 6.8.1 mouse cursor on Fooware MV1005 vid. chipset - is misshapen

The process of writing an "object-deviation" description will help you organize your thinking about the problem in more detail. What is affected? Just the mouse cursor or other graphics too? Is this specific to the X.org version of X? To version 6.8.1? Is this specific to Fooware video chipsets? To model MV1005? A hacker who sees the result can immediately understand what it is that you are having a problem with and the problem you are having, at a glance.
More generally, imagine looking at the index of an archive of questions, with just the subject lines showing. Make your subject line reflect your question well enough that the next person searching the archive with a question similar to yours will be able to follow the thread to an answer rather than posting the question again.
I assume you mean the Quickactions that are shown in the screenshot.
You can set these two prefs to false on the about:config page to disable this new 105 feature.
browser.urlbar.shortcuts.quickactions = false
browser.urlbar.suggest.quickactions = false