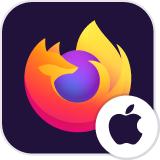 Login to apps
Can you please reverse this [removed] update off my phone ☎️ None of my apps allow me access without fingerprint or eyescanning which I only have set up on 1 or 2 apps. I have never activated any sort of eye scanner. Yer takin [removed] liberties interfering with my phone ☎️
Before you deny anything it worked before yer update and now it has everything attached to Firefox browser. [removed]
Can you please reverse this [removed] update off my phone ☎️ None of my apps allow me access without fingerprint or eyescanning which I only have set up on 1 or 2 apps. I have never activated any sort of eye scanner. Yer takin [removed] liberties interfering with my phone ☎️ Before you deny anything it worked before yer update and now it has everything attached to Firefox browser. [removed]
Modified by Paul
All Replies (2)
Hi
I have edited your question as we try to keep things family friendly (this is an open forum).
Are you using Firefox for iOS as the password manager for other apps on your iOS device?
apologies for profanities, i thought my message was going directly to firefox and not to a support forum.

I seem to have, without requesting it.
I only had fingerprint sign-in for private apps, bank accounts etc.
can't even get in there now without eye-scanner.
why have you done this?
you've taken over the privacy on my phone so, even I, can't have access to my apps.
You need to fix this immediately
Modified by granville33