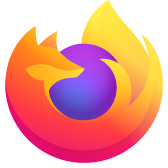 help is there a phone nuber to talk to some one
im getting a error code cant use net flix i prefer phone calls not text [phone# removed from public]
im getting a error code cant use net flix i prefer phone calls not text [phone# removed from public]
Modified by James
All Replies (7)
This is the official support for the Mozilla Firefox web browser.
Anything else, including phones, is not associated with Mozilla. Especially if they want payment.

Please explain the problem in detail. What happens? What is/are the exact error message(s) ?
help error code ui3003 netflix error help send me number to call phone me [phone# removed from public]
Modified by James
im haveing problem loading mozilla update to get net flix working i hate text can you phone me [phone# removed from public]
/edit: This is a public community forum so please do not post sensitive information that can potentially be found by search engines and spam bots.
Modified by James
is their a support tech number??????????????????????????
You need to update to a more recent Firefox version to get support for the current Widevine version (4.10.2391.0) as only the latest Widevine version is supported by the DRM license server.
Is your Linux Ubuntu distribution still supported with updates or has it reached EOL ?
Verify that you meet the System Requirements (GTK+ and GLib) for the current Firefox release.