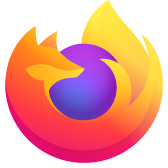 Problems with login (Wordpress installation)
Hello,
The login of my client's website has stopped working with firefox. We are using WordPress, we don't have any problems in the past, but now suddenly it stops working with Firefox.
Trying to debug the problem, I figured out it's something related to cookies. If you try in incognito mode, it just works fine, and you can log in/out as many times as you want and it just works. I was trying to delete cookies too, and sometimes it logs in again, but when I log out, I cannot log in back in.
I'm also seeing other threads in the forum of people having problems logging in to different websites, so I guess is all related. https://support.mozilla.org/en-US/questions/1325386 https://support.mozilla.org/en-US/questions/1325376
Thanks,
Hello, The login of my client's website has stopped working with firefox. We are using WordPress, we don't have any problems in the past, but now suddenly it stops working with Firefox. Trying to debug the problem, I figured out it's something related to cookies. If you try in incognito mode, it just works fine, and you can log in/out as many times as you want and it just works. I was trying to delete cookies too, and sometimes it logs in again, but when I log out, I cannot log in back in. I'm also seeing other threads in the forum of people having problems logging in to different websites, so I guess is all related. https://support.mozilla.org/en-US/questions/1325386 https://support.mozilla.org/en-US/questions/1325376 Thanks,