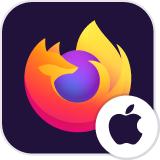 Printer friendly
Strip email of headers and footers, only print the body of the email
Strip email of headers and footers, only print the body of the email
All Replies (5)
What app (and hardware) are you using to view your email?
Hi and thanks for responding I have been trying to use the Firefox extension but all I get is this message "Do you want to download "print_friendly_pdf-1.3-an+fx.xpi"? The other apps used have been spark and spike.
Ian using an iPad (7th generation) with software 14.2 (18B92)
There are a few Firefox extensions that deal with mail. I'm not familiar with the two you mention and still don't know, specifically, which one you're using.
On the other hand, I've used a number of email programs over time and none, that I remember, offer the option to not print headers and footers. The few times I needed to do this, I used good old copy and paste to a blank document.
Hi and thanks for getting back. Just found out why I can't run this Extension on the iPad version of Firefox, it requires java script, not allowed on this platform. Looks like I will have to revert to my laptop when I need to print some emails. Don't want to do the messy copy and paste thing - if anyone knows a one stop option please let me know.
Thanks everyone -
Hi and thanks for your reply. Think I have sorted it out apparently Firefox for the iPad doesn't allow JavaScript. The add-on works on Linux so l will have to revert to my laptop when I need to print the email's I need. Thanks everyone - if you find anything else I could use on the iPad, please let me know.
Thanks Martin