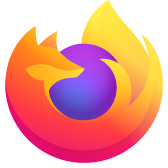 How can I revert to past version with my personal settings?
Update 71 changed everything!! Please help1
Update 71 changed everything!! Please help1
All Replies (3)
What changes in Firefox 71 are you referring to ?
There might be adjustments or workaround possible.
When updated from 70 to 71 all my personal settings did not update. I've tried everything to recover but cannot
If you lost personal data then it is possible that a new default-release profile folder has been created. See "Determine if Firefox has created a new profile":
You can open the about:profiles page via the location bar to check whether multiple profiles are present and what profile Firefox currently is using.
Do NOT click any Remove button on this page.
Firefox 67 and later can use a dedicated profile for each of the Firefox update channels and will lock the profile, so it can only be used by Firefox in a specific installation folder. For Release versions this profile would be a xxxxxxxx.default-release profile, profiles used in older Firefox versions usually used a xxxxxxxx.default profile (a refresh adds a time stamp).