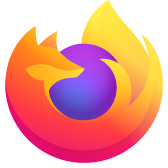 firefox 6.02 crashes randomly
Firefox 6.02 crashes or just disappears/closes randomly all the time after it is open for a while. It crashes randomly at any website. Firefox also never generates any crash reports after it crashes or disappears even though I have the option to generate crash reports turned on which is very frustrating. I performed virus and spyware scanning on my pc and never had any issues found. I also checked to see if I had the latest plugins and add-on's. I had this same random crashing problem with the 6.0 and 6.01 versions also.
Firefox 6.02 crashes or just disappears/closes randomly all the time after it is open for a while. It crashes randomly at any website. Firefox also never generates any crash reports after it crashes or disappears even though I have the option to generate crash reports turned on which is very frustrating. I performed virus and spyware scanning on my pc and never had any issues found. I also checked to see if I had the latest plugins and add-on's. I had this same random crashing problem with the 6.0 and 6.01 versions also.
Alle Antworten (20)
I use Firefox including version 6 on XPs without problems.
The top specific reason for Firefox crashes at present is the use of IDvault , which I understand is sometimes supplied by comcast, do you use that ?
(if so consider disabling, or uninstalling IDvault see if that produces an improvement.)
There is a known Trojan that can crash Firefox 6. What software, and versions did you use for the security scans ? (If you have an official copy of XP you probably have access to free software from MS that can detect such threats).
You have probably already seen Troubleshoot Firefox crashes (closing or quitting unexpectedly) see also http://kb.mozillazine.org/Breakpad#Using_the_file_system_to_view_crash_reports
Are you able to get crash IDs and crash signatures ?
Have you tried Diagnose Firefox issues using Troubleshoot Mode ? (but do NOT make changes when you see the first dialogue window offering a list ) and also disabling themes and plugins ?
I don't have comcast IDvault installed. I did a full system scan of my PC using Mcafee, Microsoft security essentials, Malwarebytes Anti-Malware, PC Tools Spyware doctor and nothing was found. I checked my plugins and using the latest ones. Firefox does not produce any crash report when it disapears, so I am guessing firefox does not consider it a crash or that functionality is buggy also.
I get asked by firefox if I want to restore my last session when I restart firefox even though firefox doesn't produce a crash report.   Firefox sometimes works fine for hours before it disappears/crashes without me doing any browsing activity.  I might have the firefox browser up and walk away from my laptop only to come back later to see firefox disappeared and I have to restart it again.

Reading the article linked in my last post ought to help you determine whether Firefox is actually crashing, and whether crash reports are being successfully submitted.
If firefox is stopping responding see Firefox hangs or is not responding - How to fix. It appears what you are seeing is the session restore screen options. The session restore will appear after crashes, but also in some other circumstances.
Have a look in particular at https://support.mozilla.com/en-US/kb/Firefox%20hangs#w_duplicate-session-restore-files if you have multiple session restore file that in itself is possibly causing problems, and deleting the duplicates may help the situation.
I think I might of resolved the crashing issue. I started firefox in safemode and turned off all plugins. I noticed that stopped the crashes, so one of the plugins seemed to be the issue. I turned the adobe flash/shockwave plugin back on and soon after I had a crash. I turned the flash plugin off again and then got a notification that the plugin was disabled and that I also had a outdated version of adobe flash installed. This was strange since I been to the firefox plugin update site many times and just earlier in the same day and it always told me I had the latest adobe flash plugin installed. I went to the adobe site to update the adobe flash plugin and its seemed to be the same version I had before, but I decided to reinstall the adobe flash plugin again to be sure. So far no more crashes since I reinstalled/updated the adobe flash/shockwave plugin. I would suggest anyone else having this issue to check the adobe shockwave/flash plugin to see if the latest version and perhaps to still re-install it again if you already had the latest version. I also get the feeling that the firefox plugin verification site: https://www.mozilla.org/en-US/plugincheck/ might be buggy indicating you have the latest adobe shockwave/flash plugin installed when you don't, but I can't verify that. Let me know if this resolved anyone elses crash issues.
It is also possible to test the FlashPlayer at Adobe's own site; and in the case of Windows machines this should be done from each installed browser. The test actually tries to use the installed flash player to return the result, including a statement of the version in use, a comparison table listing latest versions available, and provides download links.
IIRC there have been reports of FlashPlayer crashing Firefox 6, although I would have hoped the use of the plugin container, would make this much more unlikely on recent versions of firefox.
I wrote too soon. Firefox started to close/crash again without producing crash reports. Perhaps I got a pc virus that's not detected yet.
Malware does evolve, as do the countermeasures, it is worth trying more than one site/product to scan your machine, and considering asking questions on one of the specialist forums. Always of course try to scan with up-to-date software.
The link I posted earlier mentioning breakpad may help you determine whether Firefox did actually crash, and whether or not a crash report was submitted, the list of links in about:crashes are prefixed bp- if a crash report was submitted, and if you click the links Firefox will attempt to submit them. Your OS should also attempt to log crashes.
Are you still ok if you use Firefox in safe mode with all plugins disabled, if so that tends to indicate problems are caused by hardware acceleration or some plugin or other software extension to Firefox.
I know it is of no help to you to say Firefox including Firefox 6 works ok on my XP, but that does help to confirm the problem may not be an intrinsic problem in Firefox. Also although there are quite a few reports of hangs and crashes that is always likely to happen when there is a userbase of 100s of millions. Firefox is highly customisable, that is often seen as an advantage, but the downside is there are all sorts of possible combinations of additional factors needing to be taken into account when troubleshooting, and the reason for suggesting
update all plugins and extensions
update firefox itself
try in safe mode
disable or uninstall all plugins
consider trying a beta, aurora, or even nightly channel to see if any recent changes to Firefox have resolved issues.
At least you are getting some crash report result, but whereas some signatures are seen thousand or even 1os of thousands of times in a week yours only so far shows a handful of occurrences. Someone did try to file a bug about one of the crashes, but it is so far unconfirmed and apparently not reliably reproducible.
I did ask if you were still ok if you use Firefox's safe mode with plugins disabled, does that prevent crashes, if so work through my list of suggestions and see if you can prevent crashes, then make a change that causes them to re-occur, eg by using flash player on a specific site.
Are the crashes occurring when a specific site is left open on the browser ? because you mention leaving the browser open and it crashing.
The other issue needing addressing is the possibility of it being a malware problem.
---
bug signature
hang | mozilla::plugins::PPluginModuleParent::CallNP_Initialize(unsigned long*, short*)
Geändert am von John99
I started in safemode with all plugins disabled and it still crashes. I had firefox set on the google.com home page and it crashed on it own (no crash report) with no browsing activity by me after about 15 minutes being up. I been scanning with multiple virus/adware programs and so far nothing major is detected.
I had the latest quicktime plugin 7.7 installed. Something is buggy with the quicktime plugin but I don't think that is the main issue causing all the random crashes I am getting without crash reports being generated. I de-activated all my plugins and I still getting random crashes without crash reports generated, so something other then plugins appears to be the issue for that.
Your theory makes a lot of sense. But it would be nice to have some proof for it. So if updating does not help, I would completely remove it like John99 suggested, and see if that helps. If there is an external program messing with the plugins, then removing would not help. If the problem is in the plugin, and disabling it was not enough to prevent it, then removing will prove that.
Also don't forget to remove all toolbar crap (if you have that). Toolbars can cause a lot of strange problems.
I don't have any tool bars installed. I believe I did enough proof testing running in safe mode and still crashing with plugin's disabled. Uninstalling 20+ plugins is overkill and I'm not testing firefox's safe mode functionality. If safe mode does not really disable plugins like it suppose too, there would be many users reporting that issue by now.
Safe mode does not and is not intended to disable plugins. Safe mode will change some things and disable add-ons but not plugins.
Sorry if it is inconvenient but to test firefox properly I suspect we do in extreme cases have to un- install and not only disable plugins. In many cases running firefox in a clean profile should suffice, although that is itself considered an advanced concept.
I am sure there are instances of software that deliberately and directly affects firefox that is installed and can only be uninstalled via the OS and does not even list as being a firefox plugin.
Unfortunately your (njdude)problem does not seem standard or straightforward, and I would not be surprised to find out the problem is due to malware, and difficult to solve.
I uninstalled apple quicktime 7.7 and that didn't help. I then un-installed Apple ITunes 10.4 software and all related apple software components (ITUNES 10.4, Quicktime, apple software update, apple mobile device support, bonjor and Apple application support) and Firefox hasn't crashed in over a week for me. I not 100% percent sure it was Apple ITunes software that was causing firefox to crash randomly for me but that was the only change I made on my PC that I know off and firefox hasn't crashed since then.
I found that Iobit software especially Malware Fighter causes FF to Hang. they have posted a fix on their forums
Hi sleepy52, have you a link to the hang and fix you are mentioning?
Hi again njdude,
No doubt you are now using Firefox 8 rather than Firefox 6. Presumably the garmin communicator plugin is only applicable to users with certain other garmin related installs. I would think it is worth starting a fresh thread for that, and maybe other Garmin users will pick it up and be able to help.
If you get crashes and can again post the crash IDs it could help.