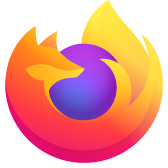 Did Not Connect: Potential Security Issue
Hello, I've been unable to access google mail/drive recently, w error code SEC_ERROR_UNKNOWN_ISSUER and certificate issuer CISCO. i don't have any antivirus software, I've tried resetting the proxy, clearing cache, reinstalling Firefox, nothing works. If this continues I'll have to definitely move to another browser - with which I have no problem accessing those sites... Help please? Thanks
Hello, I've been unable to access google mail/drive recently, w error code SEC_ERROR_UNKNOWN_ISSUER and certificate issuer CISCO. i don't have any antivirus software, I've tried resetting the proxy, clearing cache, reinstalling Firefox, nothing works. If this continues I'll have to definitely move to another browser - with which I have no problem accessing those sites... Help please? Thanks
Alle Antworten (3)
fannyvessaz said
i don't have any antivirus software
Firefox, and most browsers, check the certificates to make sure connecting to that website is safe. P.S. With all the hacking going on out there, you should have your system protected.

How to troubleshoot the error code "SEC_ERROR_UNKNOWN_ISSUER" on secure websites https://support.mozilla.org/en-US/kb/troubleshoot-SEC_ERROR_UNKNOWN_ISSUER
Thanks, but this doesn't solve my problem. I've been on that help page already. I probably have been on most Firefox help pages. I'll think about the antivirus (I'm on a Mac - I know, I should still have one). Any other advice?
On Windows 10 and FF99.0.2 I can login and access my gmail.