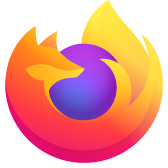 Website identified as having insecure content, but SSL checkers can't find any issues
Website identified by warning that indicates parts of page may not be secure, but SSL checkers do not find any problems orionbiotechnology.com
Website identified by warning that indicates parts of page may not be secure, but SSL checkers do not find any problems orionbiotechnology.com
Alle Antworten (2)
Sometimes this is a false indication caused by Firefox loading content from the web cache. First, try reloading the page bypassing the cache, for example:
Shift+click the Reload button
Command+Shift+R
If the problem persists, try checking the Web Console. You can open the Web Console in the lower part of the tab using either:
"3-bar" menu button > Web Developer > Web Console
(menu bar) Tools > Web Developer > Web Console
(Mac) Command+Alt+k
Then reload the page in the upper part of the tab and watch for messages relating to mixed content. There's a filter bar where you can type mix to filter the list if it's a barrage. Any luck?
I get a page that shows: Sorry, we're doing some work on the site