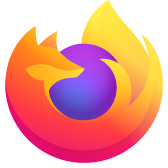 I want a new page to open automatically in a new tab each time.
Just updated Firefox to 56.0.1 64bit on Windows 7 desktop. How do I get the ability to open a single page on a new tab each time. If I go to + on tab it will open a new tab. But that's an extra step I hadn't taken in the past. It seems all my settings are gone in this update. I just want to click on a toolbar icon and have a new page open on a single tab automatically.
What happened to this feature? I don't really like the new tab tiles.
Thanks
Just updated Firefox to 56.0.1 64bit on Windows 7 desktop. How do I get the ability to open a single page on a new tab each time. If I go to + on tab it will open a new tab. But that's an extra step I hadn't taken in the past. It seems all my settings are gone in this update. I just want to click on a toolbar icon and have a new page open on a single tab automatically. What happened to this feature? I don't really like the new tab tiles. Thanks
Alle Antworten (1)