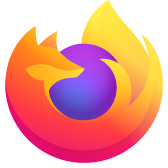 gmail is not loading.....below is the detials while opening www.gmail.com
We've detected a problem with your cookie settings. Enable cookies
Make sure your cookies are enabled. To enable cookies, follow these browser-specific instructions. Clear cache and cookies
If you have cookies enabled but are still having trouble, clear your browser's cache and cookies. Adjust your privacy settings
If clearing your cache and cookies doesn't resolve the problem, try adjusting your browser's privacy settings. If your settings are on high, manually add www.google.com to your list of allowed sites. Learn more
We've detected a problem with your cookie settings. Enable cookies Make sure your cookies are enabled. To enable cookies, follow these browser-specific instructions. Clear cache and cookies If you have cookies enabled but are still having trouble, clear your browser's cache and cookies. Adjust your privacy settings If clearing your cache and cookies doesn't resolve the problem, try adjusting your browser's privacy settings. If your settings are on high, manually add www.google.com to your list of allowed sites. Learn more
Alle Antworten (1)
looks like you need to enable cookies. Firefox can be set to not accept cookies. To turn on cookies:
Click the menu button and choose Options Select the Privacy panel. Set Firefox will: to Use custom settings for history.
Make sure Accept cookies from sites is check marked. Make sure Accept third party cookies is set to Always. Disabling third party cookies can cause problems with some websites. Always accept third party cookies to rule it out as a cause for your problem. Click Exceptions…. Make sure the site you're trying to access isn't listed. If it is listed, click on its entry, then click Remove Site. Click OK to close the Options window .