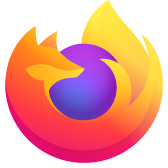 Secure Connection Failed
Alle svar (1)
This can mean a couple different things, like, Firefox could not contact the server at all, or Firefox contacted the server and they weren't able to make a secure connection.
Does the error page have a code similar to SEC_ERROR_SOMETHING?
Does it make any difference if you reload the page (Ctrl+R)?
Or:
Although most people are not intentionally using a proxy server, Firefox may discover one set up in your system settings. Sometimes forcing Firefox to ignore those settings helps with weird connection issues. Here's how:
Open the Settings page using either:
"3-bar" menu button > Settings
(menu bar) Tools > Settings
type or paste about:preferences into the address bar and press Enter/Return to load it
In the very tiny search box at the top of the page, type proxy and Firefox should filter to the "Network Settings" section of the page.
Click the Settings button, change the top setting to "No Proxy" and then click the OK button at the bottom of the dialog to save your change.
Any difference?