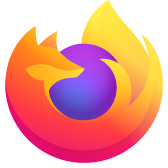 disable your ad blocker
how to disable your ad blocker. I can't down load a file for a 3d printer because of this ad blocker
how to disable your ad blocker. I can't down load a file for a 3d printer because of this ad blocker
Alle svar (1)
Sites can't actually see what you have installed, so when a function fails, they often guess at one reason or another. To investigate:
Double-check content blockers: Firefox's Tracking Protection feature, and extensions that counter ads and tracking, may break websites that embed third party content (meaning, from a secondary server).
(A) The shield icon toward the left end of the address bar usually turns a bit purplish when content is blocked. Click the icon to learn more or make an exception. See: Enhanced Tracking Protection in Firefox for desktop.
(B) Extensions such as Adblock Plus, Blur, Disconnect, DuckDuckGo Privacy Essentials, Ghostery, NoScript, Privacy Badger, uBlock Origin or uMatrix usually provide a toolbar button to manage blocked content in a page. There may or may not be a number on the icon indicating the number of blocked items; you sometimes need to click the button to see what's going on and test whether you need to make an exception for this site.
Any improvement?