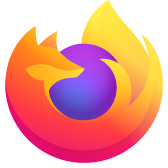 pdf file, winmail.dat file
When i email a pdf file, firefox sees it as winmail.dat file, which i cannot open.bold text
When i email a pdf file, firefox sees it as winmail.dat file, which i cannot open.'''bold text'''
Alle svar (2)
I emailed a pdf to my other hotmail account and I still see a pdf. You need to provide more information.
Ændret af jonzn4SUSE den
Does the file work if you rename the file and give it a .pdf file extension ? If windows hides the .dat then enclose the filename in quotation marks: "winmail.pdf"