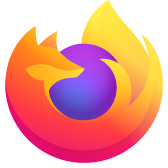 Unable to play some videos on "The New Daily" (AU) site Error code 242632
There are some videos on this News site; https://thenewdaily.com.au/news/politics/australian-politics/2022/07/26/anthony-albanese-challenges-paul-bongiorno/ Error code 242632 "The video cannot be played on this browser"
Alle svar (5)
It works for me. see screenshot What OS?
I think it is possibly due to my configuration ie using VPN (Windscribe) and possibly other issues.
I wondered if there was a simple Firefox setting I could adjust.

Thanks anyway.
Valgt løsning
Are you on VPN having the issue? If so, what happens when you're not on VPN?
Thanks John, problem is now solved, I had disabled my Macbook Air browser, and it still would not work, BUT I had overlooked that I had installed a Windscribe Browser Extension on Firefox!!
Thanks for the hint.
Cheers, Boz in OZ