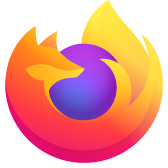 FireFox gets error code when I start it.
Almost every time I open FireFox, I get an error and have to click the "learn more" link. Once on that FireFox page, I can go other places. This has been happening all day long. Why?
Almost every time I open FireFox, I get an error and have to click the "learn more" link. Once on that FireFox page, I can go other places. This has been happening all day long. Why?
Ændret af cor-el den
Alle svar (20)
Are you using Bing as your Home Page?
https://www.bing.com/search?q=pr_end_of_file_error
radi.stoyanov said Turns out the option DNS over HTTPS is what caused the problem.
jamesafuf123 said https://support.mozilla.org/en-US/questions/1264659#answer-1237475 my ISP was blocking sites like that
cor-el said This usually means that Firefox wasn't able to find a cipher suites to use to connect to this server and reached the end of the list. There can be two possibilities: one is that the server is outdated and doesn't support modern cipher suites, another might be that the server only supports a few cipher suites and Firefox doesn't support any of these.
You can check your browser and possibly compare this with the server setup.
Yes, Bing. It seems fine today but now when I click links in email (ThunderBird) it gives me blank pages. I also get the same error as the pic shows if I try to go to youtube. This is not good. I had no issues until I went to win 10 and downloaded both FireFox and ThunderBird. I had both on my win 7 machine. If this persists I may have to go back to internet explorer and another email program which I really don't want to do. FireFox version 88.0.1 and Tbird version 78.10.1 64bit.
There is security software like Avast, Kaspersky, BitDefender and ESET that intercept secure connection certificates and send their own.
https://support.mozilla.org/en-US/kb/firefox-cant-load-websites-other-browsers-can
https://support.mozilla.org/en-US/kb/firefox-and-other-browsers-cant-load-websites
https://support.mozilla.org/en-US/kb/secure-connection-failed-error-message
https://support.mozilla.org/en-US/kb/connection-untrusted-error-message
Websites don't load - troubleshoot and fix error messages
http://kb.mozillazine.org/Error_loading_websites
I use Vipre and MalwareBytes. Have been for years along with FireFox and Tbird. I'm starting to think it may be an issue with windows 10? From what I can tell, windows 10 virus sw is not enabled because I use the other 2, but who knows what win 10 does. The only work around I can find right now is to make the FireFox error help page my home page because I can get to places from there. But I would rather fix the issue than live with it.
You can check the connection settings.
Options/Preferences -> General -> Network: Connection -> Settings
If you do not need to use a proxy to connect to internet then try to select "No Proxy" if "Use the system proxy settings" or one of the others do not work properly.
See "Firefox connection settings":
---
Boot the computer in Windows Safe mode with network support to see if that has effect in case security software is causing problems.
Network setting was at "auto" so I changed it to "No Proxy" and security from strict to standard. It worked all day and night yesterday, but now it's back to the error screen when I open a second browser. I have not tried shutting FireFox down to see if opening normally still has the issue. I honestly think this new version of FireFox has a bug. My other machine is still running the prior version, and both are set up exactly the same but no issues over there. No virus, everything I have done checks out as well. VERY annoying! Win 10 as far as I can see is running no protections, but then again, there are so many redundant screens to turn things on and off that 1 seems to not know what the other did.
I think I got it sorted out. I tried doing a FireFox refresh. Still had the issue. I tried starting in FireFox safe mode. Still had the issue. I tried every setting in network settings except where I would have to configure a proxy. Still had the issue with them all. I tried with my anti-virus programs disable. Still had the issue. I gave up and started on my taxes. When I got to the end of the tax software, it asked to update prior to the final check. It got stuck on "waiting for installer" I clicked the help button...it said something was downloading in the background. Nope. So I disabled anti-virus again. Nope. Then I uninstalled FireFox and the tax software caused my desktop to revert to windows edge (which was disabled for good, I thought). Nope. So I called the tax software place. While I was on hold I reinstalled FireFox. The download went through! I have been on this machine all day with 2-4 windows open constantly, closing some, opening others and have not had 1 error!!!!!!!!!! So I must have gotten a corrupt download and the reinstall fixed it. Funny thing....When I did the refresh mentioned above, it created a file on my desktop labeled "Old FireFox Files" I did nothing with it as it was just the default profile as far as I know. The new browser still showed my toolbar links, but lost nearly all the bookmarked links (maybe 1000+) and my plug-ins. I was all set to start a new bookmark process and thought about doing the profile swap but didn't want to mess it up. I closed the browser for lunch, when I started it back up everything was back to normal including my entire bookmark list? How did it do this if I didn't do any imports/exports or swap the profile contents? I don't really care because it saved me many hours of opening and creating bookmark links and folders. Sorry for the long post, but I guess sometimes it's easier to reinstall than diagnose? Hopefully tomorrow will work out like today did. Crossing my fingers ;)
That was very good work. Well Done. Please flag your last post as Solved Problem as this can help others with similar problems.
It's doing it again! First initial browser open was fine, 2nd was fine. While having a podcast open I opened a new window and back to end of file error screen. I'm just about ready to go back to internet explorer after years of using FireFox!
I have tried everything listed above by everyone except a couple links because I get that error page. The problem is still here. Someone has had to have this same issue and fixed it, right? And why does every post say "solved the problem"?
I think Solved the Problem is a link in the notification email that you can use and not part of anyone's reply.
When you get the error page, does it make any difference if you reload the page bypassing the cache? To do that, you can use either:
Shift+click the Reload button
Ctrl+Shift+R
Ctrl+F5
Is the problem still primarily when opening a link from Thunderbird, or does it also happen launching a new window inside Firefox (Ctrl+N)?
With Thunderbird links, does the problem always occur with a link to Bing itself, or is it usually a link to another site, so the Bing error doesn't actually belong there in the first place?
The problem happens when opening an additional browser while one is already opened, also it happens when clicking a link within a browser page, also it happens when opening the browser after initial windows start up, also it happens when hitting the back or forward button in the task bar, it basically happens when ever but I have not noticed it doing this when clicking a link in an email.
I have tried firefox in safe mode, in troubleshoot mode, and more. Still happens but not consistent. Once that error screen shows up, I click "learn more" and usually I can go where ever I want from that help screen? Sometimes if I clear cookies and history, it will work, but not all the time. Sometimes when the error page is up, I can hit refresh a bunch of times fairly fast and it will load the page I was going to.
I have changed network settings as far as proxy, no proxy and auto with no positive results. I have even gone as far as uninstalling firefox and starting over with a fresh download from this site after deleting all traces of it that I could find. That worked for a day, then back to messed up. If this were consistent, it would be easier to figure out. And like I said before, my win 7 machine never had this issue....ever.
That is hard to explain.
Some users have reported that their home page won't load successfully for 5-30 seconds after starting Firefox, and they have to reload it a couple times. Then all is normal after that. We thought perhaps there was some kind of locally installed or network based security filter that was blocking the web for some amount of time, but I don't think we tracked it down. Since you have this problem in the midst of active browsing, it sounds like a different problem. However, if you notice it after a period of not loading new pages, I wonder whether it might be some kind of "sleep" feature of a filter. ???
I did notice after startup of windows, if I left my desktop alone for maybe 5 minutes after everything seemed to be loaded (I check with task manager to see if all processes have calmed down) it seems better. That's what I've been doing for a few days. Today I did the same thing and the very first page came up with that end of file error and was tough to get back going. I can tell when it happens because I have a white empty page for several seconds, then the error. What bugs me the most is the fact that the error page "learn more" link works every time? And I can usually get to others from that page? So maybe it is BING? I don't like most other home pages because of content and visual aspects. Any recommendations for that to see if it is indeed a BING problem?
I have no sleep features turned on for anything as far as I know. This is either a bug in FireFox or windows or both. I can see no other reason because I have this set up the same as my win 7 machine, and have these issues on the win 10 only. The only difference is win 10 and the new version of FireFox I installed once this machine was completed. I have the same anti-virus program/s, same router/modem, and set up the same way as well. I.E network settings, firewall settings, proxy, ad blockers settings, and anything else that I could think of.
Tomorrow I will boot to bios and see if there are any settings for the LAN that can be seen or changed, but doubt it. I did get into the router to see what was going on, and all seemed fine. It has this desktop active and logged and does not show errors, but I will look again. Is it possible AT&T is causing it? My ISP uses them.
Use these links to create a new profile. Use this new profile as is. Is the problem still there?
https://support.mozilla.org/en-US/kb/how-run-firefox-when-profile-missing-inaccessible
http://kb.mozillazine.org/Profile_folder_-_Firefox#Navigating_to_the_profile_folder
https://support.mozilla.org/en-US/kb/profile-manager-create-and-remove-firefox-profiles
https://support.mozilla.org/en-US/kb/back-and-restore-information-firefox-profiles

Type about:profiles<enter> in the address bar.
The profile in use has lots of files while the 2nd 1 has only 2 files in 1 folder and zero in the other. If I open that profile in a new browser, it gives me the same window as if I just installed FireFox. The get started page. And the default profile has a different name than I've seen? At the end of the path is has "release and a 13 digit number"
So instead of creating a new profile, why not use the unpopulated one and go from there? It would populate after I use and set up my browser. So you're saying to do that and see if the issue is still there? If it's gone, I assume I delete the one I'm using now?
That being said, when I uninstalled FireFox a week or so ago, it should have started a new profile. If that new profile has issues, then I don't see the reason to create a new one? I must be missing the point.
I started using a different home page that's a stripped down version (My Start). No frills and simple, and will see what happens tomorrow when I fire up the desktop. If the issue is still there, then that eliminates 1 possible cause and I will try the next, but I'm not in a hurry to completely start over with all my bookmarks and links. I assume I would delete the default profile first and all would be lost as far as links and bookmarks and settings that takes hours to redo.
Sorry, I'm just stuck and frustrated beyond belief. I do greatly appreciate the help here.
I remember some of the threads about the failed home page load involved Yahoo. One workaround was to set the home page to an incomplete address that needs to be redirected to the final page. You could consider trying that workaround with Bing, setting your home page to https://bing.com which Bing will redirect to https://www.bing.com/ (on mine, it also has a bunch of stuff after that).
That's how I had Bing in the beginning. It didn't want to change it to the https bing when loading and would just sit there. I had to get to the https Bing page then go to options and click "use current" to get it to load. I like this "My Start" home page. It looks like Bing but has no news articles at the bottom, and changes the picture each time you open a new page instead of the same pic all day like Bing. You can add stuff to it, but I'll leave it stripped of unnecessary junk. I'll see in the morning if that was the issue. It mostly acts up the first hour online.
I have been using that start page "My Start" from last evening till now with now errors. So far the only problem is Malwarebytes keeps trying to quarantine the prefs.js file from the default profile. I have a ticket in to them to see what's what. If I quarantine or move that file, My Start won't work. Fingers crossed on both!