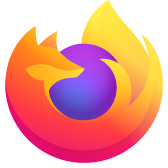 Firefox tabs repeatedly crash
Firefox 68.0 Crash Report [@ __memcpy_sse2_unaligned_erms ] ID: 86a5c999-ac62-46df-8982-2d07a0190716
Tabs crashed repeatedly, in last week (not all tabs, just some): 1. Too many tabs open at once (over 240)? Closed all tabs, restarted Firefox session > Tabs continue to crash 2. Problem with extensions? Restarted with add-ons disabled > Tabs continue to crash 3. Disable acceleration in Firefox > Tabs continue to crash 3. Re-start in SafeMode > Tabs continue to crash 4. Check memory using memtest > passes RAM test (no errors) > Tabs continue to crash
Firefox 68.0 Crash Report [@ __memcpy_sse2_unaligned_erms ] ID: 86a5c999-ac62-46df-8982-2d07a0190716 Tabs crashed repeatedly, in last week (not all tabs, just some): 1. Too many tabs open at once (over 240)? Closed all tabs, restarted Firefox session > Tabs continue to crash 2. Problem with extensions? Restarted with add-ons disabled > Tabs continue to crash 3. Disable acceleration in Firefox > Tabs continue to crash 3. Re-start in SafeMode > Tabs continue to crash 4. Check memory using memtest > passes RAM test (no errors) > Tabs continue to crash
Alle svar (8)
Forgot to mention:
5. Re-install Firefox 68.0 > Tabs continue to crash
Did you get your Firefox from Mozilla?
bp-86a5c999-ac62-46df-8982-2d07a0190716 Signature: __memcpy_sse2_unaligned_erms
Crash Reason SIGBUS / BUS_ADRERR
Thank you for your reply.
My FF version is from Canonical, distributors of Linux Ubuntu. About Firefox says: "Mozilla Firefox for Ubuntu canonical 1.0" 68.0+build3-0ubuntu0.18.04.1 source: ubuntu-bionic-updates-main Information from Synaptic Packager Manager: Firefox properties > Maintainer > ubuntu-mozillateam@lists.ubuntu.com Confusingly, there's another install option for FF 68.0-3 in the Ubuntu Software store (part of my Linux distro). Details for this other install option include mention of a different source for FF and mention of Mozilla: version: 68.0-3 source; Snap Store developer: Mozilla
I will uninstall the former, and install the latter, to see if the problem can be solved that way.
Ændret af tpf.918 den
The version from the Snap Store failed to install correctly. I gave up on that option.
So I downloaded the version you recommended, from the link you provided. I used these instructions to deal with the tarball (although the instructions here are not entirely accurate for Ubuntu 18 Bionic Beaver): https://libre-software.net/how-to-install-firefox-on-ubuntu-linux-mint/
The problem with the crashing tabs seemed to go away, with the new install, until I reverted to my old Facebook profile.
So, other things being equal, the problem must be in my Facebook profile, no?
BTW, Chromium browser works without tabs crashing.
Ændret af tpf.918 den
Give it a few days. If the problem is gone,
Please flag your last post as Solved Problem as this could help others with the same problem.