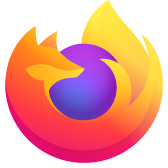 Cannot download any email attachments
Since updating to the latest Firefox (102.0.1 ) I am no longer able to download any attachments from my email account when I use Firefox. I have to go to Safari and open my email there and download my attachments there. Or I have to forward the email to a different email account, not through a browser (to my IMac Mail account) to download the attachments.
If a solution cannot be found for this, I will have to discontinue using Firefox.
Thank you for your help.
Wendy
Since updating to the latest Firefox (102.0.1 ) I am no longer able to download any attachments from my email account when I use Firefox. I have to go to Safari and open my email there and download my attachments there. Or I have to forward the email to a different email account, not through a browser (to my IMac Mail account) to download the attachments. If a solution cannot be found for this, I will have to discontinue using Firefox. Thank you for your help. Wendy
All Replies (1)