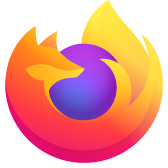 Can't save passwords or user names/FF 11.04414/ is the a fix?
Locking duplicate thread.
Please continue here: [/questions/918239]
Since this last update download of FF 11.04414, we lose all passwords and user data when we close Firefox browser! What is fix ? We have sent 3 or 4 messages inquiring, so far, we've not received reply! Initially, everything worked, until we removed all add-on's that were not compatible with Firefox 11.
                           Sincere regards, 
                         Jerry~ jldd21

<blockquote>Locking duplicate thread.<br> Please continue here: [[/questions/918239]]</blockquote> Since this last update download of FF 11.04414, we lose all passwords and user data when we close Firefox browser! What is fix ? We have sent 3 or 4 messages inquiring, so far, we've not received reply! Initially, everything worked, until we removed all add-on's that were not compatible with Firefox 11. Sincere regards, Jerry~ jldd21
Modified by cor-el