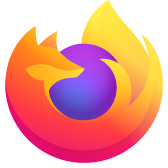 Sync Data Lost
I don't know, Why i lost all my sync data from Firefox after reinstalling? How to recover my data?
I don't know, Why i lost all my sync data from Firefox after reinstalling? How to recover my data?
All Replies (4)
Sync is not a backup service and works with 2 or more devices and versions of Firefox. see screenshot You reinstalled, open Firefox with nothing and now your Sync has nothing. If your data is not on another device, then it's GAME OVER. This is a HUGE problem I have with Mozilla! They should not allow users to use Sync with just 1 device. They always say it's not a backup service, but despite their efforts, they give the impression it is.
Going forward, it's better to have your data on more devices and versions of Firefox in case something goes boom.
It sucks, I will have to reset a lot of passwords. Thanks, I just need to change browser.
Hey @haroonrasheed.mehmet,
Thanks so much for reaching out, let's see if we can get you back up and running again.
All of the changes you make in Firefox, such as your home page, what toolbars you use, extensions you have installed, saved passwords and your bookmarks, are stored in a special folder called a profile. Your profile folder is stored in a separate place from the Firefox program so that, if something ever goes wrong with Firefox, your information will still be there. It also means that you can uninstall Firefox without losing your settings and you don't have to reinstall Firefox to clear your information or troubleshoot a problem.
Now, we can help you troubleshoot this issue with a bit more information. For instance, when you uninstalled Firefox, did you also happen to delete the Profile folder associated with your Mozilla account? You can double-check to see if the Profile folder still exists on your computer by following the steps in this article: Profiles - Where Firefox stores your bookmarks, passwords and other user data.
After reinstalling Firefox, did you make sure to login to the Firefox account that your previous installation of Firefox was using? If Firefox starts up without your bookmarks, passwords, saved tabs and other settings, check whether your data is available in a different profile. This can happen because Firefox creates a dedicated profile for each installation of Firefox. You can learn more, and learn how to troubleshoot this particular issue, using our KB article here: Recover user data missing after Firefox update.
Try those suggestions out and let us know if that resolves your issue. If not, we can look into this a bit more to help.