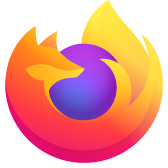 Does "clear cookies and site data" remove the browsing history (i.e. visted URLs)?
I always wondered what "site data" actually is.
I always wondered what "site data" actually is.
All Replies (4)
Clearing cookies and site data in Firefox removes various types of data from your browsing experience, including cookies, cache, stored data, offline website data, service workers, site preferences, and local storage. This action doesn't solely clear your browsing history; that's usually a separate option in browser settings. Site data refers to various types of data that websites store on your device to enhance performance and user experiences. If you have any more doubts or questions, feel free to ask!
Note that "Site settings" includes exceptions, so clearing "Site settings" clears exceptions for cookies, images, pop-up windows, and software installation and exceptions for passwords and other website specific data.
"Clear cookies and site data" is just the website's data, it does not clear the browser's "Site settings" (permissions and exceptions) or visit history for the site.