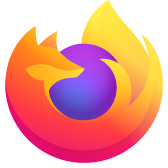 Passwords saved in Mozilla
I reset windows 10. When I went online all my passwords in Mozilla were gone.
I reset windows 10. When I went online all my passwords in Mozilla were gone.
All Replies (5)
When you reset the computer, did you select to save your data?
Open your user folder and look for a folder called Windows.old
Thank you Fred. I found the User Old file. Nothing there for Mozilla passwords but I learned about a different folder. My FB page was also destroyed.
Modified by Cooleyedbabe
I'm not sure how far you got into the Windows.old folder.
First, make sure Windows shows you hidden files and folders. This article has the steps for that setting: https://support.microsoft.com/en-us/windows/show-hidden-files-0320fe58-0117-fd59-6851-9b7f9840fdb2
Next, explore up this path:
C:\Windows.old\Users\<username>\AppData\Roaming\Mozilla\Firefox\Profiles
At that point, you should find one or more profile folders.
Do any of these have recent files? If so, let me point you toward a thread with the specific steps for "transplanting" an old folder into your live Profiles folder of your running installation of Firefox so that Firefox will recognize and use it:
https://support.mozilla.org/questions/1321847
If that doesn't work, then copying individual files might be needed.
Did you backup your personal data stored in the profile folder or were you using Sync and relied on Sync to restore the logins ?
Note that Sync isn't designed to be used as a backup, but is merely meant to sync data between connected devices. Best is always to backup your personal data locally.
You can check if you have a C:\Windows.old folder.
You can copy certain files with Firefox closed to the current profile folder to transfer or recover personal data. Note that best is to avoid copying a full profile folder.
---
bookmarks and history: places.sqlite
favicons: favicons.sqlite
bookmark backups: compressed .jsonlz4 JSON backups in the bookmarkbackups folder
cookies.sqlite for the Cookies
formhistory.sqlite for saved autocomplete Form Data
logins.json (encrypted logins;32+) and key4.db (decryption key;58+) for Passwords saved in the Password Manager
key3.db support ended in 73+; to use key3.db in 58-72, make sure to remove key4.db
cert9.db (58+) for (intermediate) certificates stored in the Certificate Manager
persdict.dat for words added to the spell checker dictionary
permissions.sqlite for Permissions and possibly content-prefs.sqlite for other website specific data (Site Preferences)
sessionstore.jsonlz4 for open tabs and pinned tabs (see also the sessionstore-backups folder)