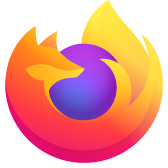 No audio on any websites
I no longer have sound on any websites after I muted sound for 5 minutes then enabled it again. I have uninstalled and re-installed Firefox, checked the settings and done all the tips provided to no avail, I still have no sound
I no longer have sound on any websites after I muted sound for 5 minutes then enabled it again. I have uninstalled and re-installed Firefox, checked the settings and done all the tips provided to no avail, I still have no sound
All Replies (4)
Apologies for the late reply, lost internet for a few days.
I have re-booted my computer and done those tips, but they didn't help. I still have no audio on websites.
الحل المُختار
Did you check in the Windows volume control on the Taskbar that the sound for Firefox isn't muted ?
Thank you :) That was it, Firefox was muted