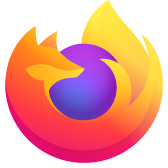 Flash player, Flash player for Linux and Firefox, Flash player not includeed in the new firefox
Firefox on the new browser does not support Flash player even though all I repeat all game sites use Flash player, I tried to play one of my favorites online games and guess what it say that my browser Firefox has no support for Flash player in the general also YouTube will not play in Firefox because they use Flash player components, so turn Flash player on because there is millions no wait billions no wait trillions that use Firefox that love Flash player so please turn Flash player on please I and others want to play our online Flash player user games on Firefox. Thank you turn it back on
Firefox on the new browser does not support Flash player even though all I repeat all game sites use Flash player, I tried to play one of my favorites online games and guess what it say that my browser Firefox has no support for Flash player in the general also YouTube will not play in Firefox because they use Flash player components, so turn Flash player on because there is millions no wait billions no wait trillions that use Firefox that love Flash player so please turn Flash player on please I and others want to play our online Flash player user games on Firefox. Thank you turn it back on
Modified by cor-el
All Replies (3)
Hello, the Adobe Flash plugin has a built-in kill switch that prevents it from running after January 12, 2021. There's nothing Mozilla can do about that. If you still have the plugin on your system, maybe you could set your computer clock back to late December and still use it, but I don't know whether anyone has tried it. There's probably discussion of that on other forums.
P.S. Turn off the CAPS LOCK, it makes your text hard to read.
No version of Firefox for Windows, Mac OSX and Linux has ever come with the NPAPI Flash Player Plugin as it is from Adobe and it is installed on OS and not in Firefox.
Adobe has made their Flash Player as End Of Life or EOL at end of December 2020.
Adobe posted their plans about making their Flash Player EOL known way back in July 2017 so many websites have since moved away from Flash to say HTML5 for video, audio and even games. HTML5 is also more cross platform compared to the limited support of Flash as there was no Flash for iOS and Flash support ended on Android several years ago.
https://helpx.adobe.com/enterprise/kb/eol-adobe-flash-shockwave-player.html https://www.adobe.com/products/flashplayer/end-of-life.html#
Even Mozilla had a fun short HTML5 game called BrowserQuest https://en.wikipedia.org/wiki/BrowserQuest back in 2012 to prove you did not need Flash for games though now you need to find a fork of it on a games website or app to play it as Mozilla no longer hosts their version.
Make sure you have the latest FFmpeg and libavcodec packages installed.